Financial Services Representative
Investment Advisor Representative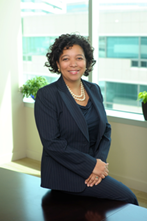 Welcome and thank you for visiting!
My mission is to help my clients achieve financial freedom and success. My goal is to help my clients prepare for, and transition into a successful retirement. I help my clients create and implement wealth transfer, wealth accumulation and asset preservation strategies through various financial products and investment services that are designed to meet their present and future needs.



As a financial professional, I will help you make informed decisions about issues that affect your financial well being. Whether your goals involve building wealth through investing, funding a child's education, planning for a comfortable retirement, or laying a strong financial foundation on which to build your business, I can help you by developing a roadmap to reach your goals and make wise decisions to improve your financial situation.
My personal goal is to become a lifetime resource for each client.



I hope you find this site informative and useful. If you have a question or want to schedule a complimentary meeting to discuss your specific questions, you can e-mail me at jeannettejordan@cvwealthadvisors.com or call 443-973-5192.
I look forward to hearing from you!